Get to know your Virtual Assistant...
Angelika Flegler
Virtual Assistant & Project Manager
Are you up the neck in work?
I am a highly professional Virtual Assistant and Project
Manager and would like to offer you support in order that you
may concentrate fully on your main business role.
Writing content or emails, scheduling meetings, projects...?
Simply outsource everything to me - to see clear again.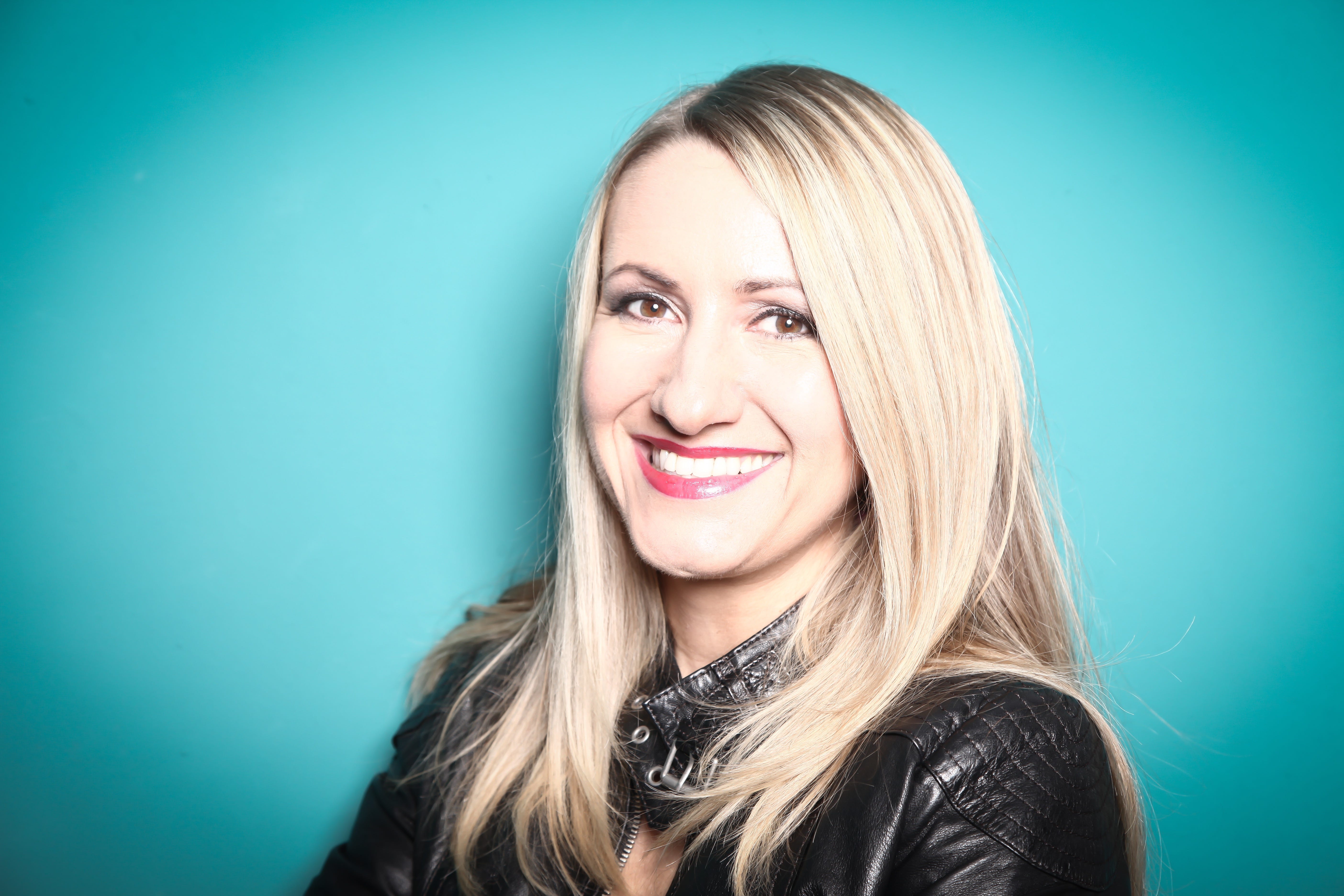 Let's work
together...
Trust is the basis for any
business relationship.

Contact me for a personal
call...

+49 177-47 20 230
info@Virtuelle-Assistentin.org
Too much work to do?
There are many things that slow down the effective workflow in a company.
Take the path of least resistance and simply outsource your projects.

I will help you out of tricky situations and reliably carry out short or long-term tasks, as long as you need support - flexibility applies here on both sides!

I can help eliminate personnel bottlenecks.

Book me as your Virtual Assistant!


I might be your solution.
How exactly may I help you?

I gained three years of professional experience in marketing / promotion and twelve years as sales support and roadshow manager in the area of organization and coordination in brokerage houses (at banks).

Structured and coordinated work is one of the talents that I have perfected over the years.

I support you in planning projects, organising business meetings, writing emails, website content or coordinating and conducting seminars and conferences.

Book me for a project or task that you are able to delegate.
Use your time more effectively by outsourcing work!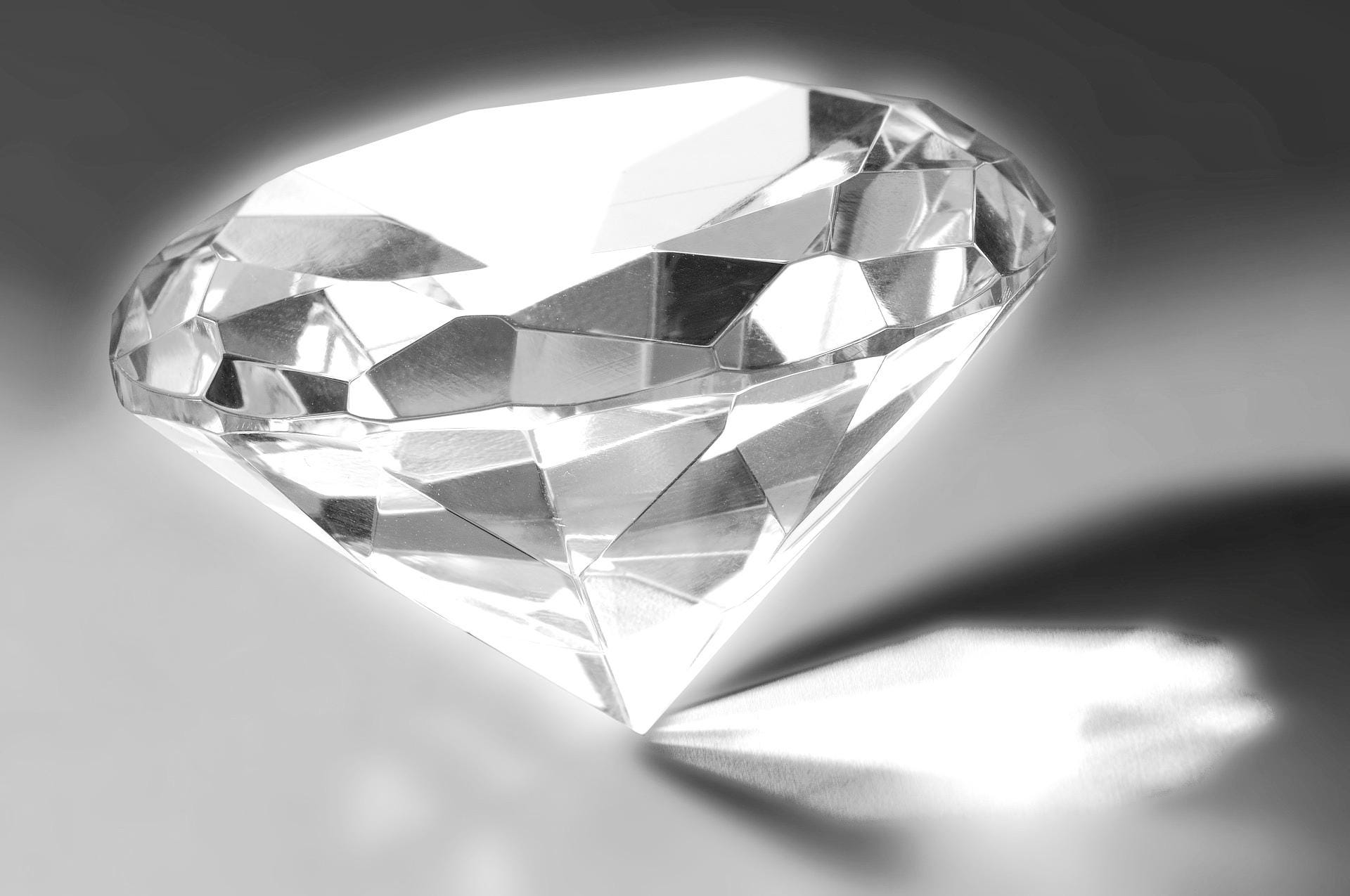 Your cost savings
What does my remote-work mean for you and your company?

You will have significant benefits from working with me as a Freelance Virtual Assistant.
That would be among others:

no employment risks
no social security contributions
no vacation pay
no expenses for workspace
no work and dismissal protection

The simple and perfect solution
for you / your company!
Project- oder eventmanagement
Planning, implementation and support of
Conferences
Seminars
Exhibitions
Speeches
Business Meetings
Personal assistance
Email- and phone correspondence
Appointment coordination
Telephone customer service
Travel management
Travel arrangements and planning
Flight- and trainbookings
Scheduling of customer appointments
Digital media
Text creation by
Business emails
Marketing mailings
Newsletter
Marketing content online
Articles of trade journals
Business invitations
Translation from English -> German
Offline marketing
Business greeting cards for birthdays, Christmas etc.
Coordination of advertising and print items
Administration
Administrative support
Presentation creation
Research
Results-oriented research on the Internet
Further ideas?
Are there any other tasks you have to deal with?

Just contact me.
You can rely on me!
I am a naturally motivated person, one who thinks ahead and works according to plan. My empathy and intuition with regard to others facilitate smooth workflow with clients and suppliers.

Many years, I was part of a 6-person team organising one of the largest investors conference in Europe, the German Corporate Conference in Frankfurt. I also organisationally supervised smaller conferences. As a result, I have come into contact with board members and high-ranking investors, either through email correspondence or at one of the usual dinner during those multi-day-conferences.

A great wealth of experience that has enriched me on many levels, as well as years of work in an international environment.

The associated administrative work and various marketing activities were also part of my area of ​​responsibility, such as project-, conference- and roadshow management or the scheduling of meetings at C-level management (CFO, CEO, CIO, etc.) via the corresponding investor relations departments . Many of them for large companies that are represented on the German stock market.

My ability to adapt quickly to new topics and technical media or systems (e.g. CRM databases, website creation, etc.) make me a highly qualified, bookable Project Manager or Virtual Assistant. I have an excellent sense of language (spoken and written), speak 3 different languages ​​(German, English, Spanish) and have excellent communication skills.

I bring your next project into the home straight - results-oriented and trustworthy!
What do...
...others say who have worked with me?
Former companies - overview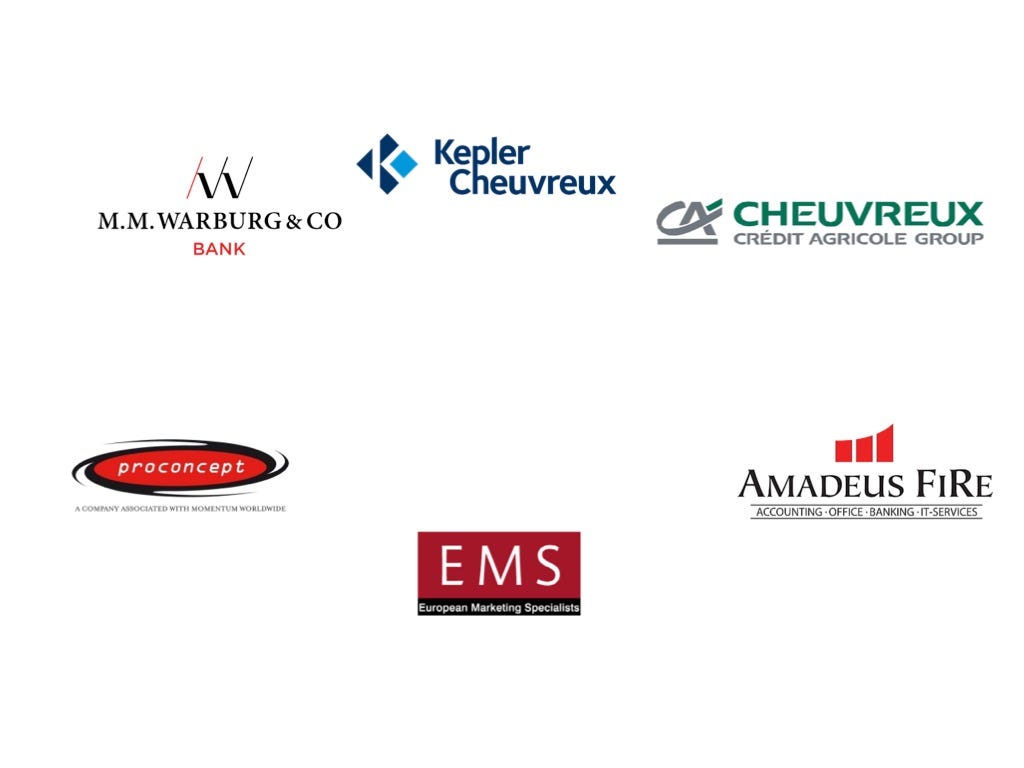 Company overview
Here you will find an overview of my professional background at the companies I have worked for about 15 years. On request, I am happy to send you further references.
My previous work stations - chronologically
M.M.Warburg & CO (Frankfurt)‍
Sales Support


Support of the department of Equities/Institutional Sales
Organisation und coordination of marketing activities such as company roadshows, investor field trips, business meetings and marketing trips as well as conferences in Hamburg and Berlin - from the Frankfurt branch
Promotion and granting of limited power of attorney
Kepler Cheuvreux (Frankfurt, Paris)‍
Sales Support


In 2013 Crédit Agricole Cheuvreux was acquired by Kepler Capital Markets and merged into Kepler Cheuvreux
Continuation of my work as Sales Support and Corporate Access Manager
Crédit Agricole Cheuvreux S.A. (Frankfurt, Paris, Zürich)
Sales Support


Sales Support and Corporate Access Management
Part of a team organising several different types of events including company roadshows, investor field trips, business meetings and marketing trips
Organisation and coordination of conferences in Germany, France and Switzerland
Amadeus Fire (Frankfurt)
Entry through Amadeus Fire into Crédit Agricole Cheuvreux S.A., a Pan-European brokerage house (part of the Crédit Agricole Group in Frankfurt)
EMS European Marketing Specialists Ltd. (London)
Project Manager


Project Manager in the market research company EMS in the export sector
Conducting and organising personnel promotions
Organisation and support of trade fairs
Supporting the Managing Director, office management
Clients: Jordans, Tetley i. a.
pro concept marketing GmbH & Co. KG (Frankfurt)
– a company of momentum worldwide und Mitglied der McCann Worldgroup
Junior Account Executive / Junior Account Manager


Active in the field of sales promotion
Cooperation- and personnel promotions
Overall handling of complex POS-Promotions
Clients: Unilever, DIAGEO, Wrigley i. a.
Find out more about my price breakdown here.
The more hours you book, the better it will be for you.
65 euros/hour net.
It is going to be less, the more hours you book.

Some calculation examples:
For a booking of 8 hours it is 57 €/h.
For a booking of 70 hours it is 52 €/h.
For a booking of 160 hours it is 49 €/h. This is the minimum hourly rate.

I will certainly send you the exact price scale on request.
Partial payment in advance
As a self-employed freelancer, I ask for your understanding that I will settle part of the booking amount as a deposit when starting the work. If we know each other from a business relationship in the past, I am going to built on trust and glad to forgo it.
I automatically provide time recording and the corresponding documentation of my work steps.
In order to protect sensitive data, both parties sign a contract for freelance work including a confidentiality agreement before work begins.
I am happy to receive an exact briefing with a detailed task definition so that I can work as most effectively as possible.

A contact person to address any queries would also be great.
Should I be contracted with a conference, I am happy to be there on site during the conference days. The resulting costs for flight, hotel etc. will be added after consultation.
The same applies for the normal German statutory expense rate, in case there will be no food supply during the events.

It goes without further saying that those costs occur always by prior arrangement and consultation.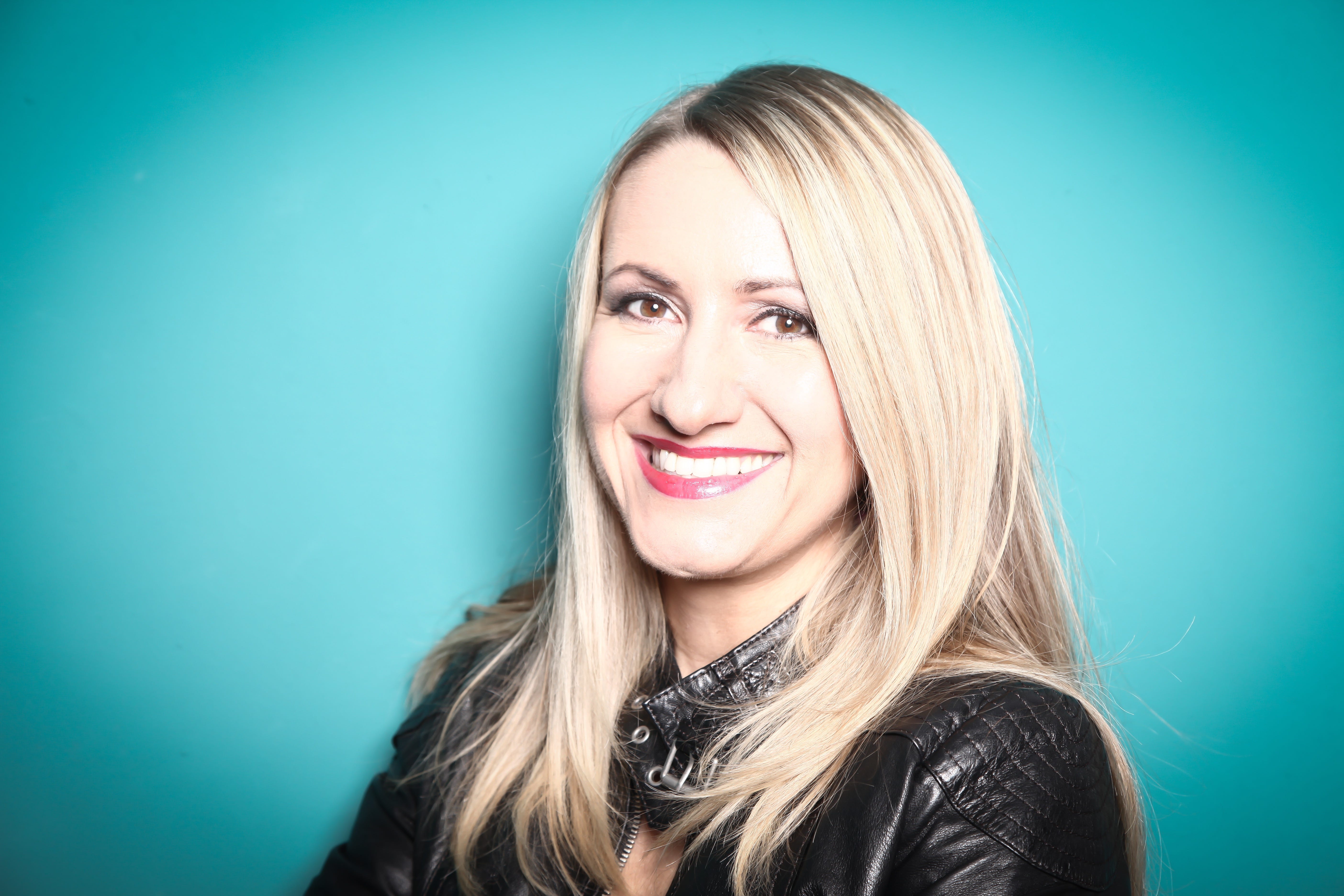 Let's work
together...
Trust is the basis for any
business relationship.

Contact me for a personal
call...

+49 177-47 20 230
info@Virtuelle-Assistentin.org
Blog, Social Media & more
Living lighter with more structure?
Here you learn a little more about me and my second service as a tidying coach-expert.... www.OrdnungsCoach.org

You leave my website Virtuelle-Assistentin.org when clicking this link...
...in memory of the Black Friday week
Too much work to do?
Together we will find a solution. Just write me a two-line email and accept my offer.

Take the chance of the Black Friday week and book a 10-hour-special-offer for 45,-EUR per hour!
->> This offer has ended

info@Virtuelle-Assistentin.org
or via the contact page...
A colleagues -Blinddate...
...a wonderful day with my new digital colleague!
#digital-colleague#finding-friends
#real-life#breakfast#Marburg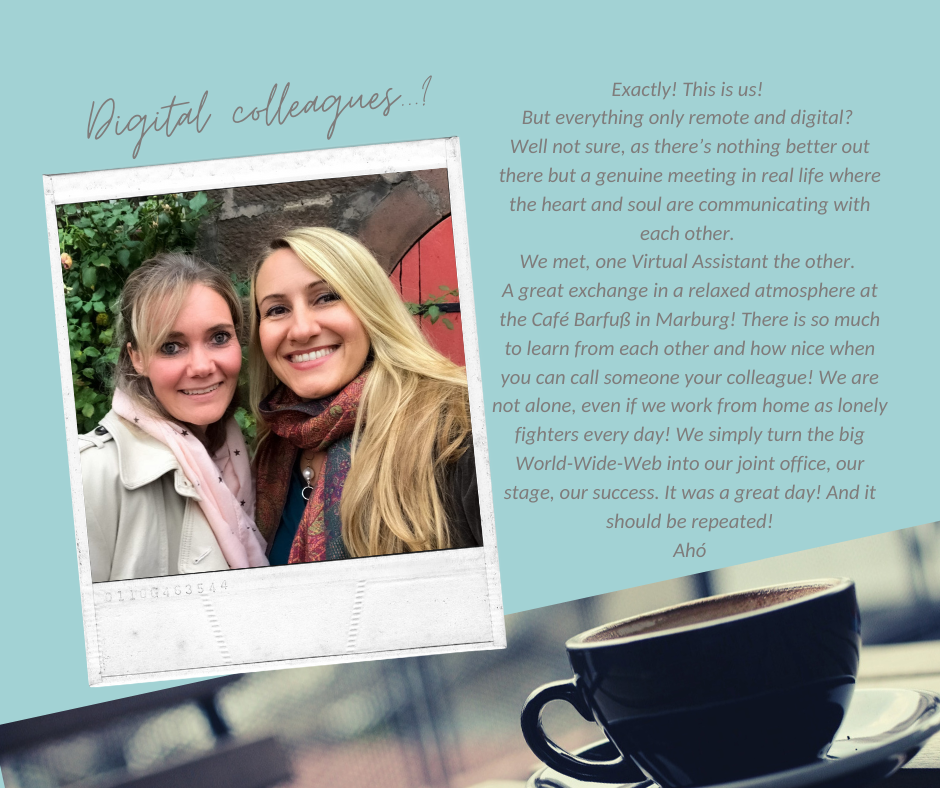 You want to learn more about me...?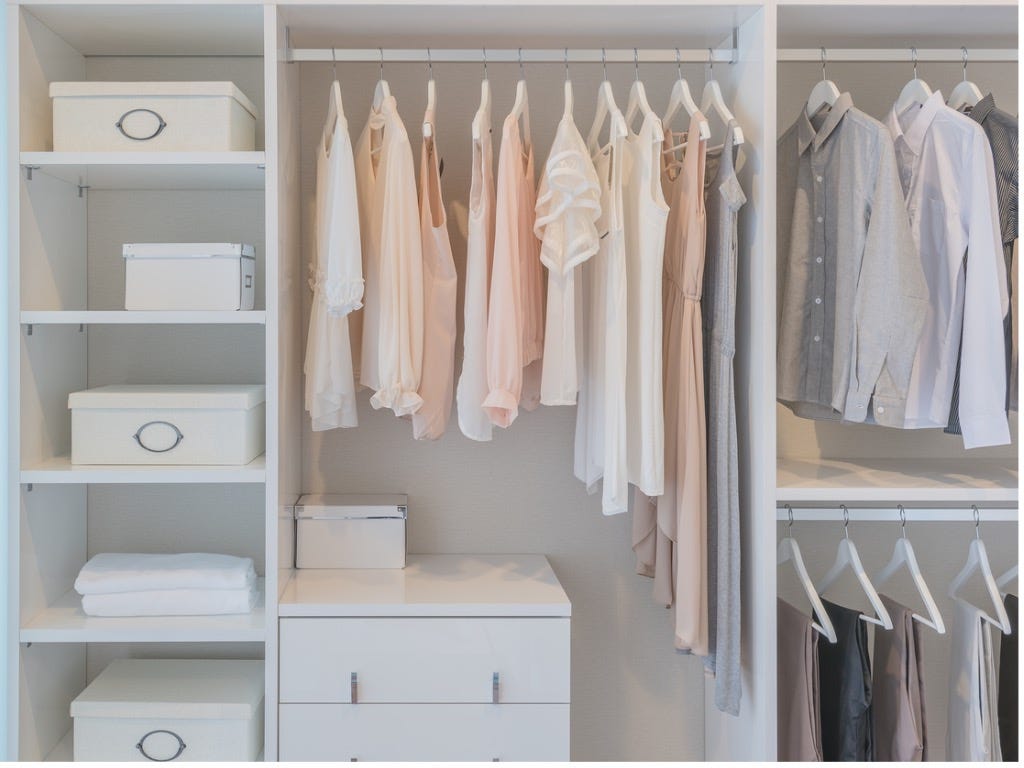 Living easier with structure?
Here you can find out a little more about me and my second service as an organisation coach...
www.ordnungscoach.org
With this link you leave my Website...